It is said that the lord of Puligny-Montrachet divided his estate among his children: The eldest son or "Knight" (Chevalier), his daughters or "Virgins" (Pucelles) and "Bastard" (Bâtard). Each had his hand and three climates have kept their name Chevalier-Montrachet, Puligny-Montrachet Les Pucelles and Bâtard-Montrachet
Story
Location
Production area : 7,58 ha
Altitude : 250-300 m
Terroir
This cuvée is made out of a single plot of our Domaine, located in Puligny-Montrachet. The location of Chevalier, at the top of the hillside of Grands Crus, and its positioning protect it from spring frost. Agronomically, the soil is poor, mainly marly limestone, on a 20% slope. The grape has an early maturity. The wine is subtle, almost aristocratic.
Sol : Marl and Limestone
In the vineyard
Wine-Growing method : HVE (High Environmental Value, level 3)
Harvest: 100 % manual
Vinification
At their arrival in our cellar, the grapes are immediately and carefully pressed with a pneumatic press .
100% whole berries
Finning: Yes
Filtration : Yes (Lenticulaire)
Ageing
20 months (whose 6 months in stainless steel)
100 % oak barrels (from one vintage)
Varietals
Chardonnay : 100%

Specifications
Alcohol content: 13,20 ABV Age of vines: 56 years old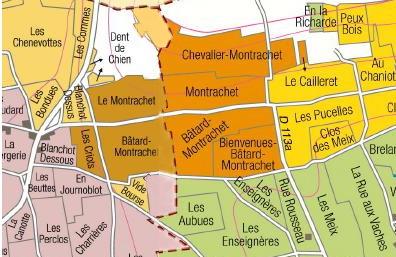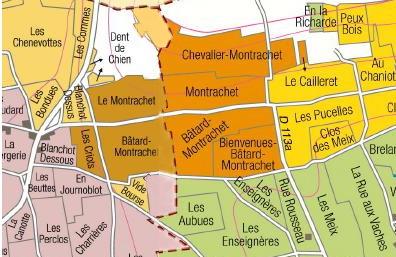 Advice
Serving
Serving temperature : 12-14°C
Should be drunk between 2024 and 2029
Tasting notes
The texture combines power and tone, richness and delicacy. A fine wine with perfect balance. A little lighter than les Montrachet, it develops more towards a mineral wine.
Food and wine pairings
With grilled crayfish or pan scallops.
Reviews
"

Fine lemon with a lime streak. Chiselled limestone nose which makes Bienvenues-Bâtard-Montrachet seem floral. Huge intensity, a wonderful thread through the middle with generosity and precision together. Just keeps building and never loses sight of the limestone. Just as long as the Bâtard-Montrachet.

"