Story
Location
Production area : 284,48 ha
Altitude : 250-300 m
Terroir
It is the biggest village of la Côte de Beaune which produces mainly white wines. According to the location of plots, the soil is rich and deep (at the bottom of the hilside) or limestone and marly in the "mountain". Our cuvee comes from a blending of 15 to 20 different but complementary plots in order to obtain rich and elegant wines.
Soil : Calcareous Clay
In the vineyard
Wine-Growing method : Sustainable
Harvest: 100 % manual
Vinification
At their arrival in our cellar, the grapes are immediately and carefully pressed with a pneumatic press .
100 % whole grapes
Finning: Yes
Filtration : Yes (Kieselgur)
Ageing
13 months (whose 5 months in stainless steel tank)
100 % oak barrels (whose 20% of new oak)
Varietals
Chardonnay : 100%

Specifications
Alcohol content: 13,50 ABV Age of vines: 35/40 years old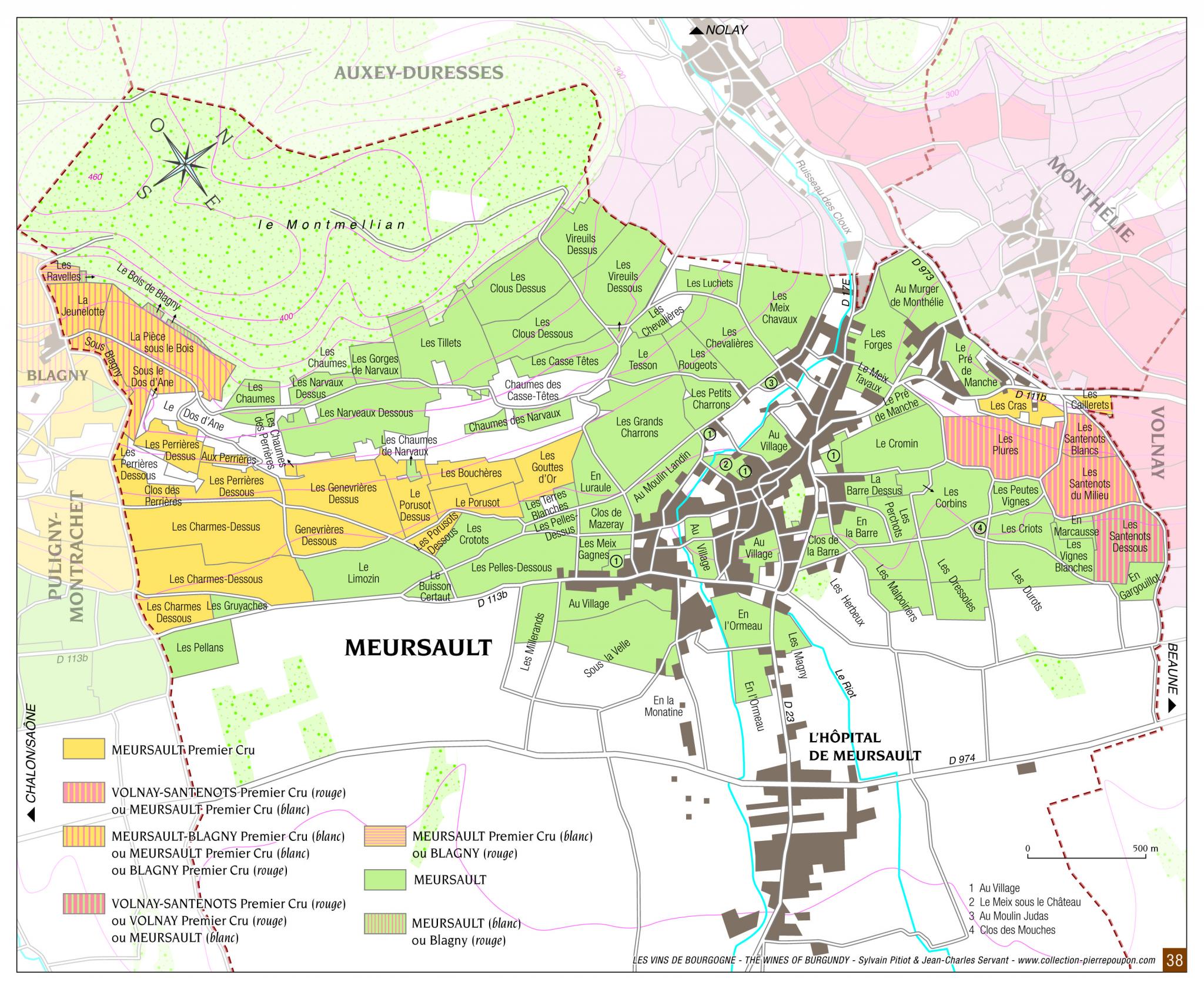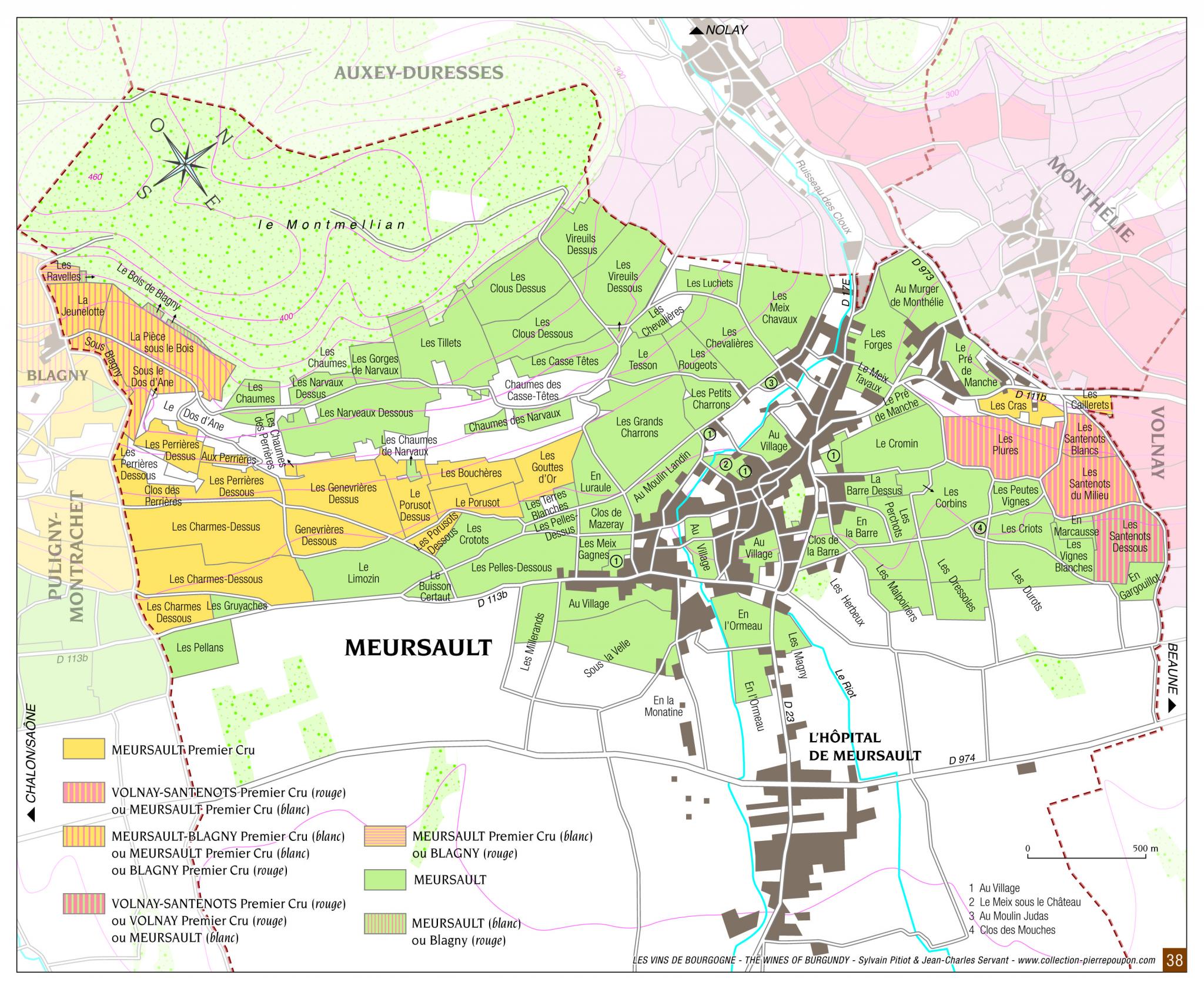 Advice
Serving
Serving temperature : 11-13°C
Should be drunk between 2022 and 2028
Tasting notes
A wine with a fine aromatic intensity of almond, hazelnut, apple and a balance between smoothness and freshness on the palate.
Food and wine pairings
Ideal with grilled seafood served with a prawn or crayfish sauce.
Reviews
"

From 15 plots, more in the bottom, plus some Clous and Vireuils. Pale lemon with stones and ripe white fruit mingling. Riper and fatter on the palate but with a balanced generosity that is even across the whole palate. Still in white fruit, agreeably rounded with just a hint of sandalwood from the barrel to finish. Enough energy to fit alongside the flesh.

"
"

A more compact nose, but discernably of Meursault (with sight of the label!) In the mouth, this is all Meursault, a certain richness to the texture but no fat – layered delivery of delicious flavour with plenty of energy. Gingerbread in the flavour. The finish slowly turning more mineral in style. A calmer energy for sure but still plenty of acidity from the vintage. Excellent Meursault.

"