Its name derives from "Pul" which means "marais": marsh.
Puligny is on small pockets of water which prevent building of underground cellars.
Story
Location
Production area : 114,22 ha
Altitude : 230-250 m
Terroir
This A.O.C. is at the bottom of the hill, on a brown soil from the North of Meursault to the South of Chassagne.
The soil is clayey limestone with a lot of stones.
According to the place, the style is a little different but it often combines elegance and richness. We are lucky to have a representative of all the climats of A.O.C. which are more than twenty one.
Soil : Calcareous Clay
In the vineyard
Wine-Growing method : Sustainable
Harvest: 100 % manual
Vinification
At their arrival in our cellar, the grapes are immediately and carefully pressed with a pneumatic press .
100 % whole grapes
Finning: Yes
Filtration : Yes (Kieselgur)
Ageing
20 months (whose 7 months in stainless steel tank)
100 % oak barrels (whose 20% of new oak)
Varietals
Chardonnay : 100%

Specifications
Alcohol content: 13,10 ABV Age of vines: 36 years years old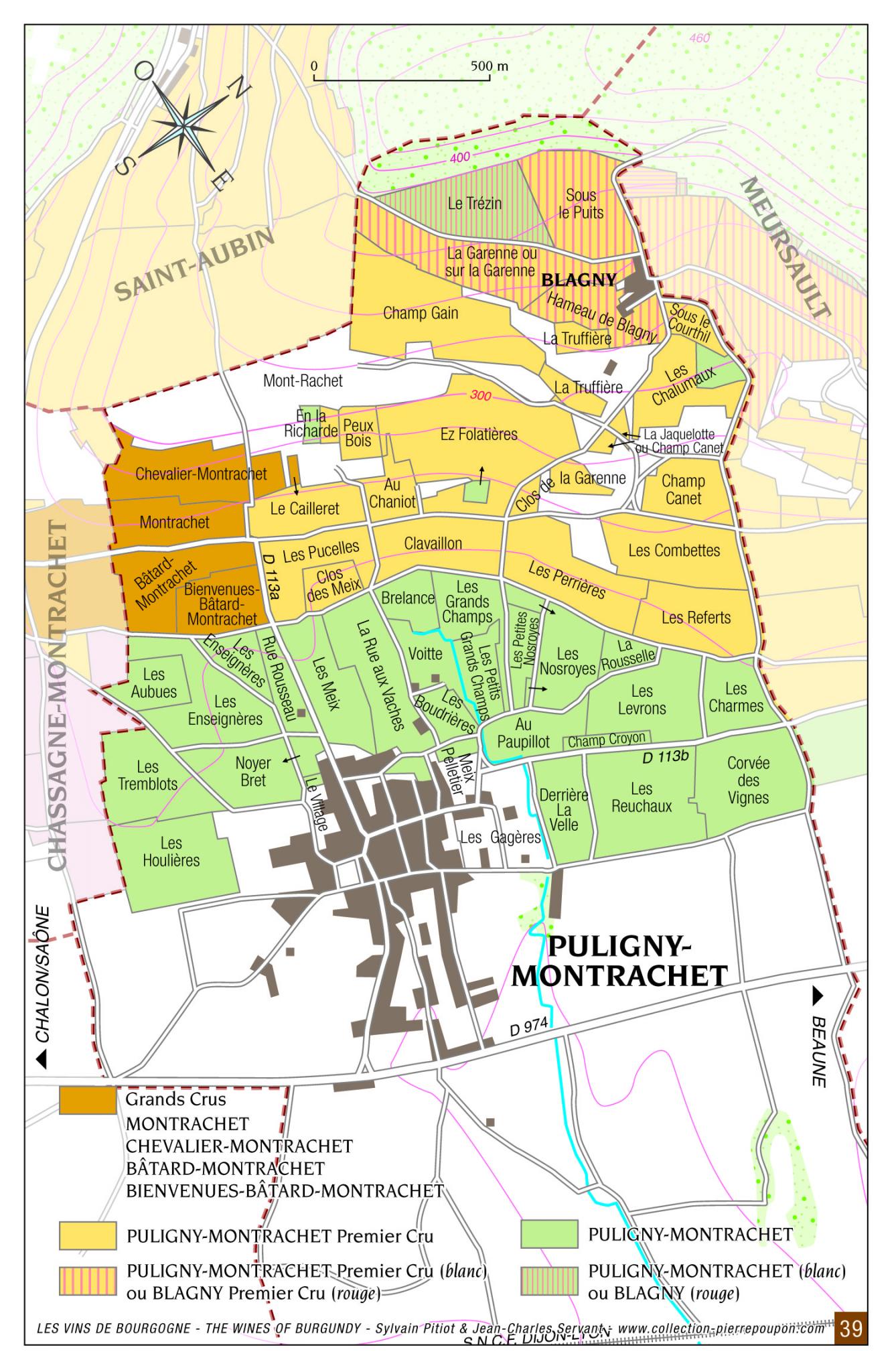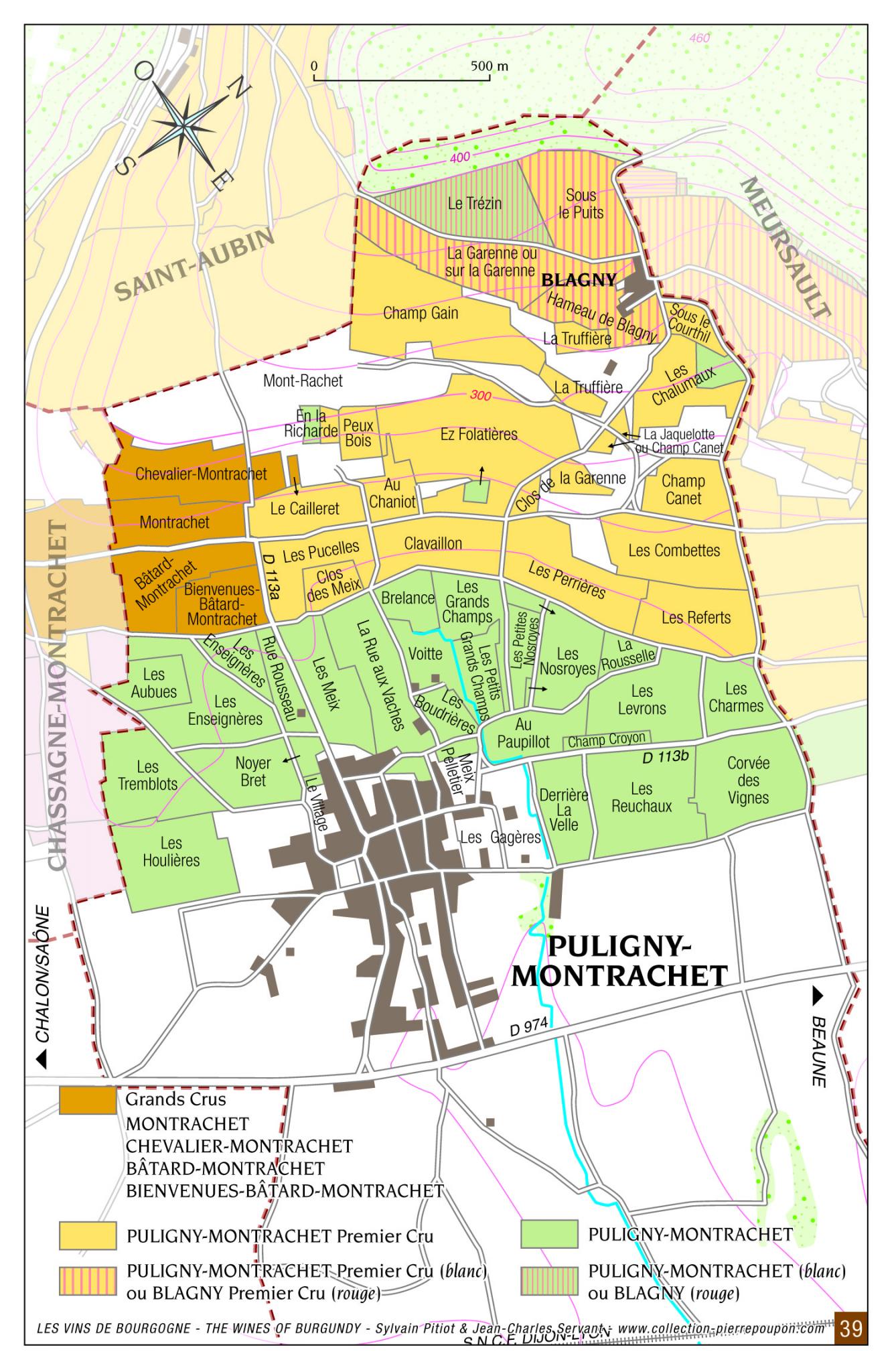 Advice
Serving
Serving temperature : 11-13°C
Should be drunk between 2022 and 2028
Tasting notes
This famous wine from our domain expresses noble and distinguished aromas with notes of citrus, beautiful minerality and toasted scents. The mouth is elegant and tonic with a very long persistence.
Food and wine pairings
Ideal with grilled veal served with mushrooms, grilled saltwater fish and goat cheese.
Reviews
"A blend from 25 different plots. Clear pale yellow. Fine fruit on the nose if less floral, builds beautifully on the palate, supported by a fine thread of mineral acidity. Lovely aftertaste.
"
"

The nose is more compact again – but the purity is here with beautifully delivered flashes of citrus. Medium – mouth-filling, this a little more serious than the Meursaults today, structural though not hard. Great, complex finishing again – this needs patience, not for the oak, simply for the wine but it will be a really excellent villages.

"
"

Tight and tense, with a salty note. I would also recommend the lieu-dit, Les Meix, which is made separately, some of which goes into this blend, making a richer, broader, and more powerful Puligny village wine.

"