Champagne Valentin Leflaive Rosé Grand Cru turns out to be the best ambassador of the marriage of two superb Grand Cru terroirs (Le Mesnil sur Oger and Ambonnay) in its purity and lightness.
Story
Location
Origin of the grape : Le Mesnil sur Oger Grand Cru (49 %) - Côte des Blancs
Ambonnay Grand Cru (51%) - Montagne de Reims
Altitude : 119m on Mesnil sur Oger and 100 m for Ambonnay
Terroir
Grappes : Grands Crus Classés
Parcelles : Coeur de Terroir
Soil type : Flint and chalk from the Upper Turonian for Mesnil sur Oger
Clay and Limestone (Senonian chalk) for Ambonnay

In the vineyard
Vineyard: 8 000 vines per hectares
Viticulture : Viticulture Durable Chempenoise (VDC)
Vinification
87 % of clear bases wines (49% Mesnil + 38% Ambonnay)
13 % red wines vinified (Ambonnay)
Manual harvest: 100 % (2017)
Pressing : Direct with pressure level for future clear bases (87%)
Reserve wines : 23 % (Mesnil and Ambonnay)

Ageing
Racking : 12/04/2017
Agging on lath : 3 years
Date of disgorging: November 6th 2020
Dosage: 6 gr / liter
Varietals
Pinot Noir : 51%
Chardonnay : 49%

Specifications
Alcohol content: 12,50 % vol.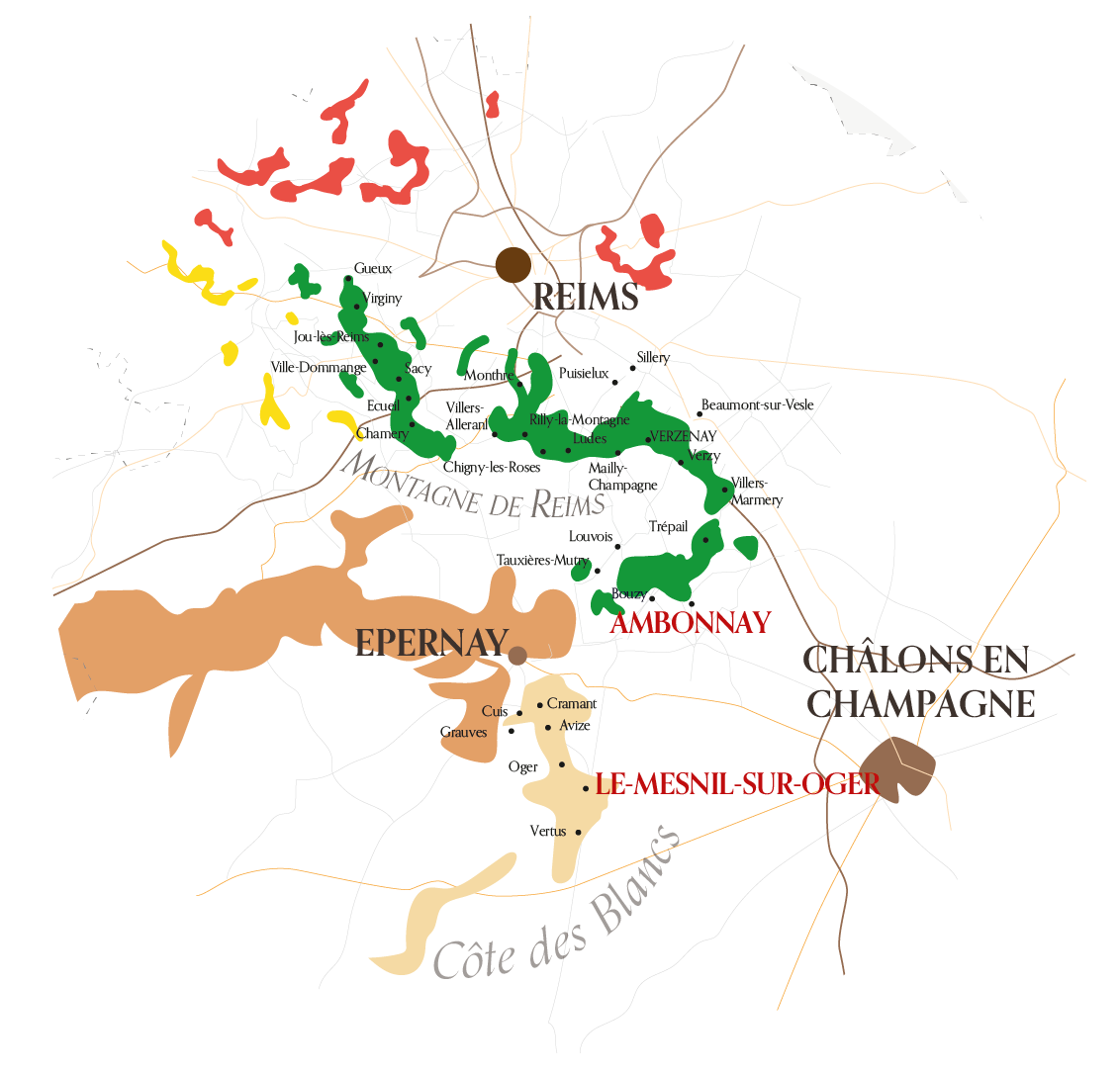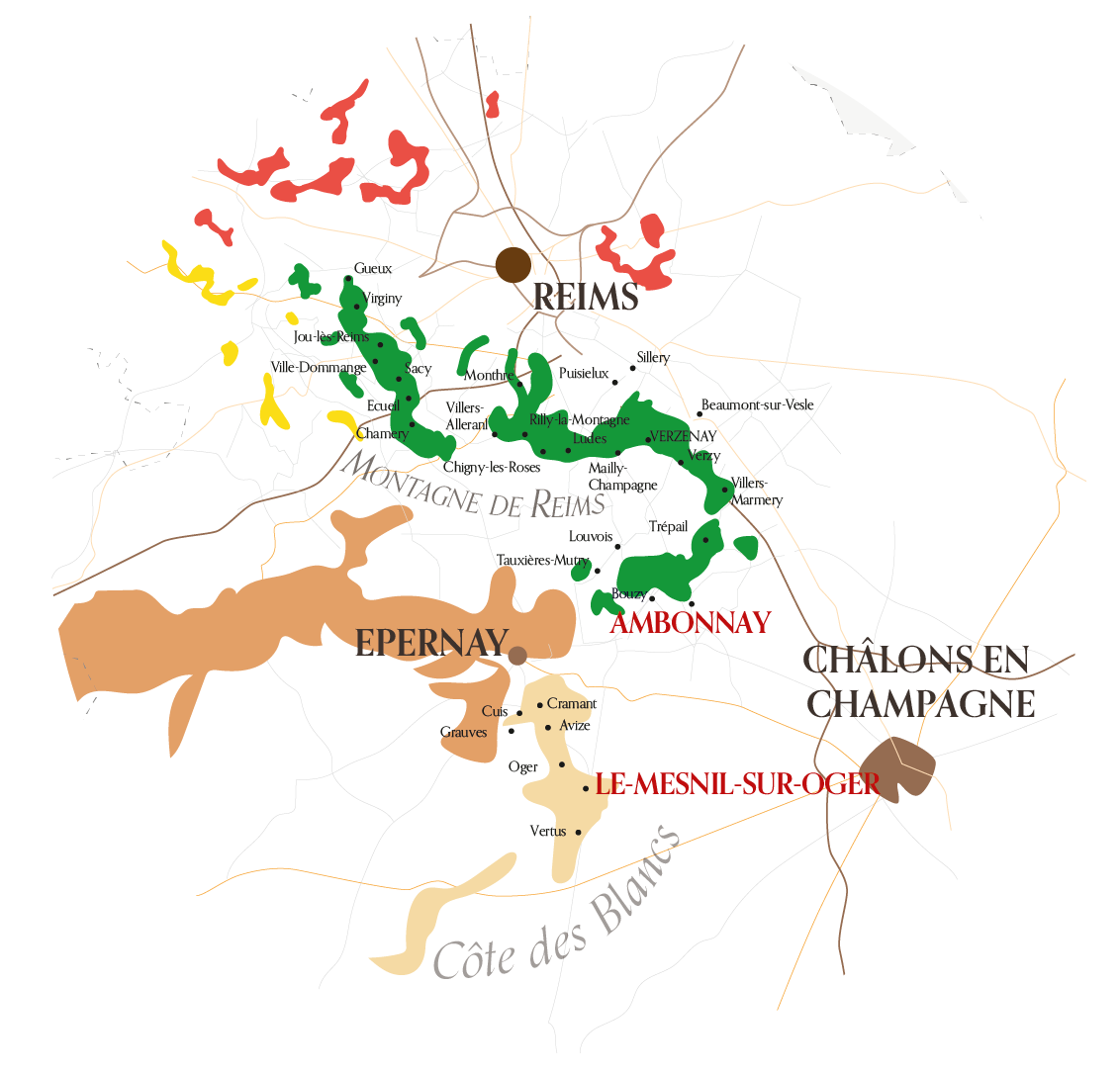 Advice
Serving
Drinking window: To drink in two years
Temperature: Serve at 8-10°C (46-52°F)
Tasting notes
Rissoles de sires de Coucy, Charlotte with tomato, Goat Pie, Crayfish Timbale, Blue Lobster and Red Mulle
Food pairings
Champagne Valentin Leflaive Rosé Grand Cru is characterized by an incomparable purity, finesse and freshness. Its salmon pink dress and its majestic effervescence enchant our senses. On the nose, refreshing citrus aromas combine with enchanting notes of raspberries and wild strawberries. The palate is precise and fresh with a mineral hint and sensual notes of small red fruits that titillate our taste buds.