Pernand means "the source that gets lost" and is presented in the form of an amphitheater.
Story
Location
Production area : 65 ha
Altitude : 250-300 m
Terroir
Located at the end of the North part of la Butte de Corton, the Pernand-Vergelesses A.O.C produces white wines on clayey limestone soils with crushed stones and the rock. We pick the grapes later than elsewhere. Cuvee vinified from terroirs of Frétille, Sous les Clous, Les Courbettes and Les Pins.
Soil : Calcareous Clay
In the vineyard
Wine-Growing method : Sustainable
Harvest: 100 % manual
Vinification
At their arrival in our cellar, the grapes are immediately and carefully pressed with a pneumatic press .
50 % whole grapes
50 % crushed grapes
Finning: yes
Filtration : yes (Kieselgur)
Ageing
12 months (whose 5 months in stainless steel tank)
100% oak barrels (whose 18% of new oak)
Varietals
Chardonnay : 100%

Specifications
Alcohol content: 12,85 ABV Age of vines: 36 years old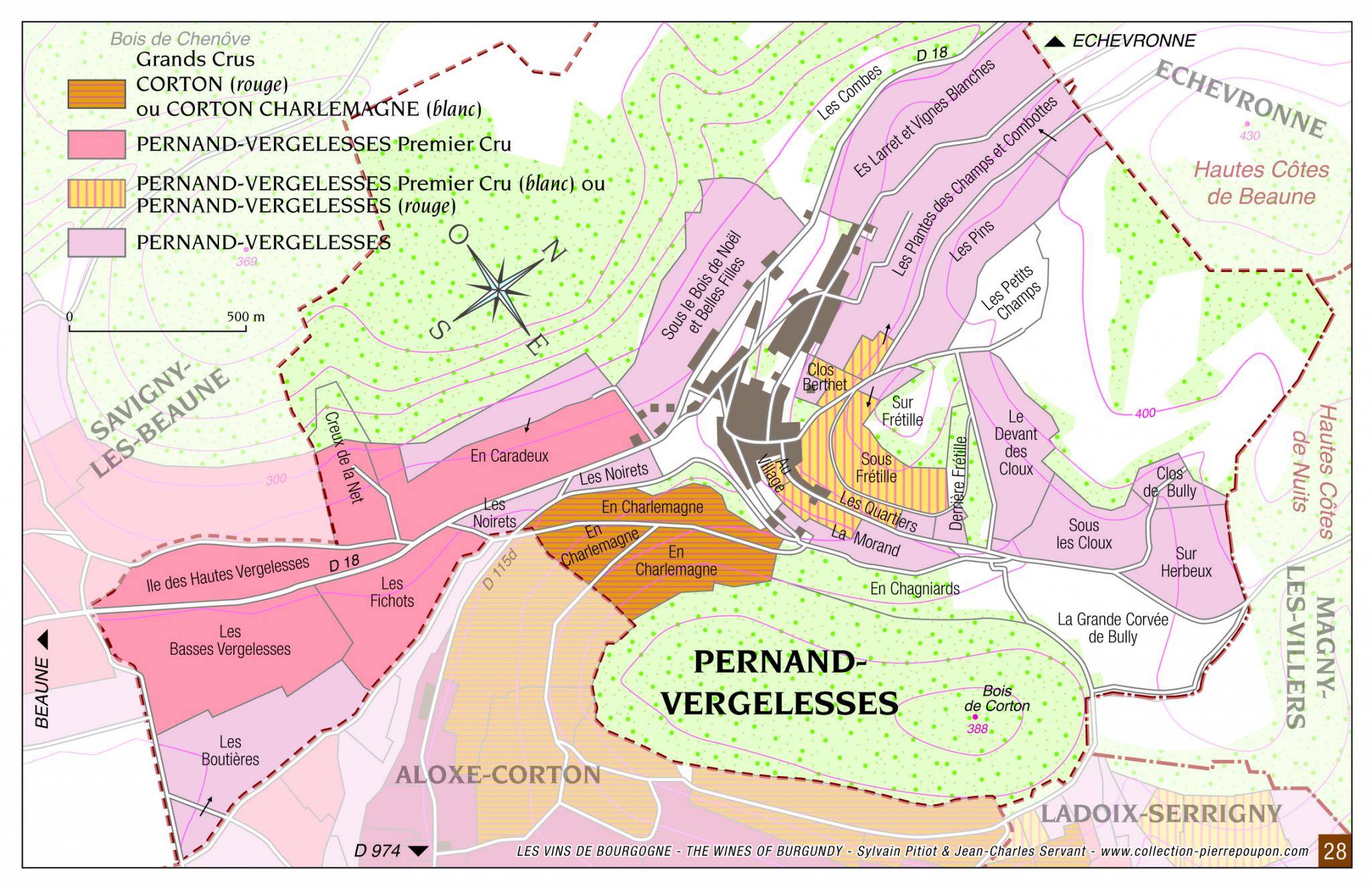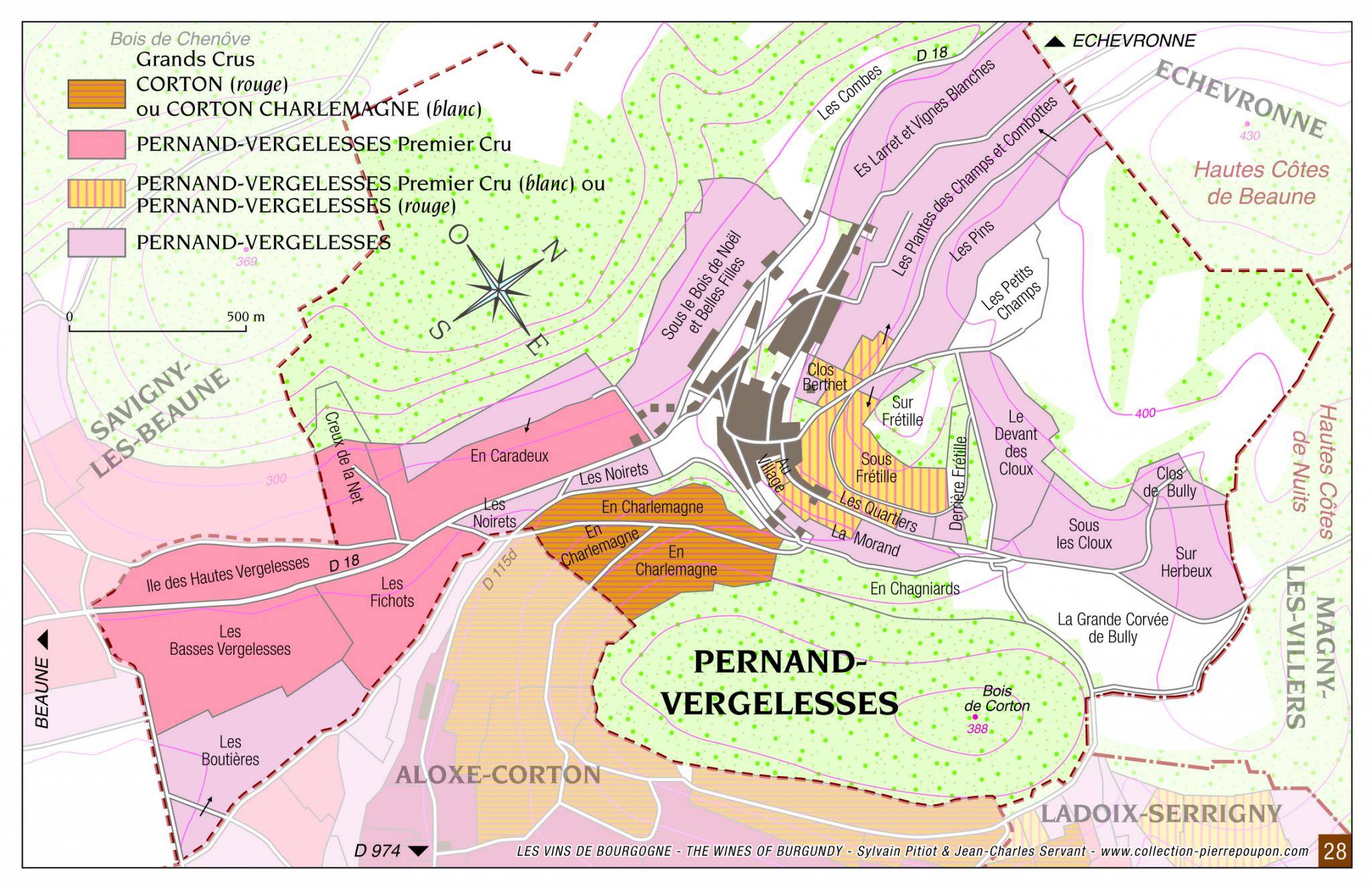 Advice
Serving
Serving temperature : 10-12°C
Should be drunk between 2021 and 2028
Tasting notes
Aromas of hawthorn, acacia which evolve with age to ambre, honey and spices. A harmonious and pleasant body on the palate.
Food and wine pairings
Ideal with pork chops with mustard, guinea fowl legs or Bleu de Bresse.
Reviews
"

A faint whiff of reduction and then a more mineral character, less sweetness. Hmm, here's good richness to the texture and depth of flavour too – that's a great finish – vibrant, somehow darker agrume style fruit but vibrant and finishing dry, almost tannic. Needs a little patience but that's going to be a top wine…

"
"

Savory bite and grip. This has cut and sapidity. It feels nice and cold in this hot vintage.

"