This vineyard is located on a ground where grew bushes and small groves (called "bouchots").
Story
Location
Production area : 4,41 ha
Altitude : 250-300 m
Terroir
In the continuation of Genevrières and Poruzots, this terroir joins les Gouttes d'Or by a small strip of land on a steep shallow soil, near the limestone bedrock. Good exposure towards East, the maturity is early. The wines are rather elegant and fine.
Soil : brown marl
In the vineyard
Wine-Growing method : sustainable
Harvest: 100 % manual

Vinification
At their arrival in our cellar, the grapes are immediately and carefully pressed with a pneumatic press .
100 % destemmed grappe
Finning: yes
Ageing
17 months (whose 5 months in stainless steel tank)
100 % oak barrels (whose 25% of new oak)
Varietals
Chardonnay : 100%

Specifications
Alcohol content: 13,5 ABV Age of vines: 30 years years old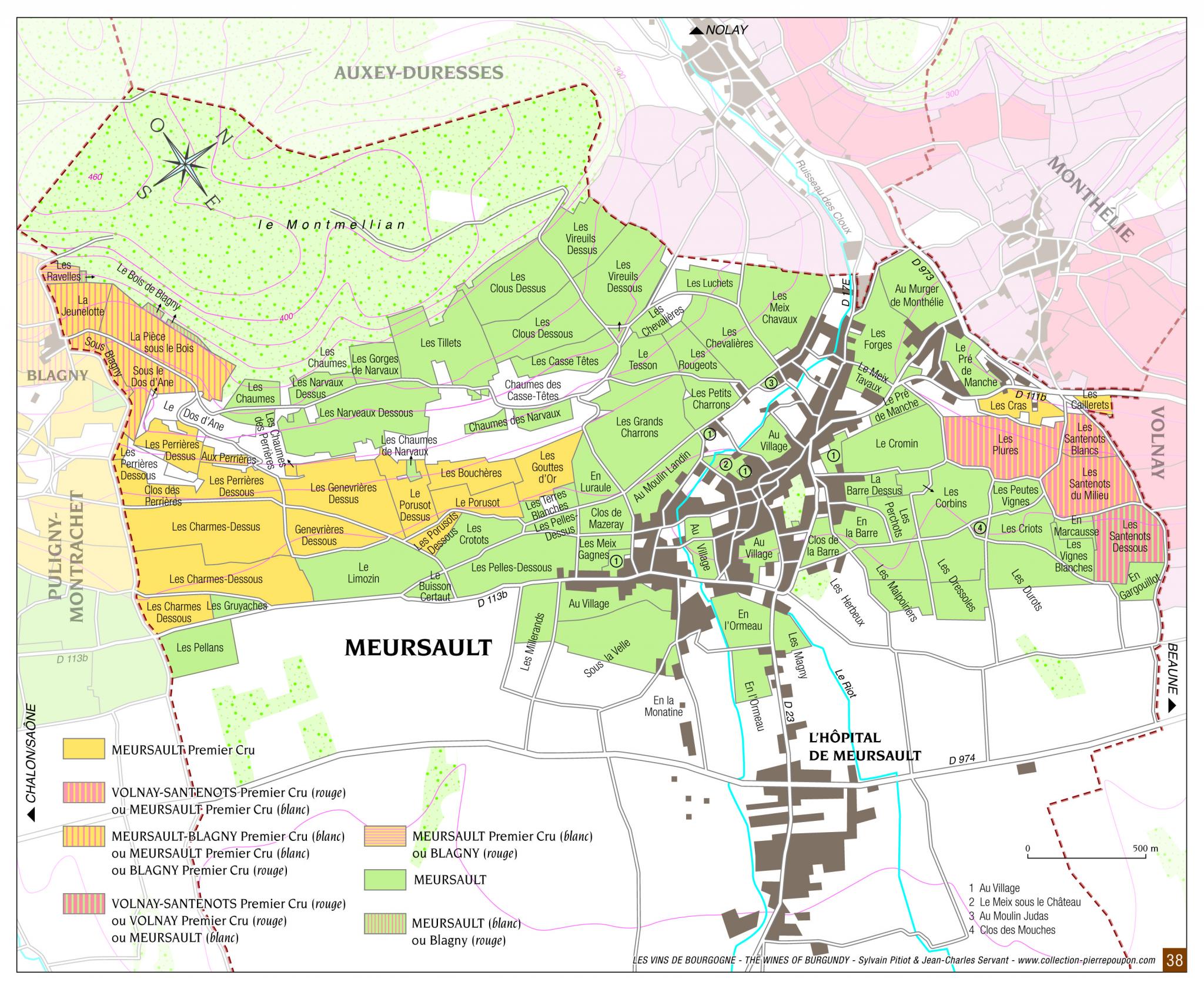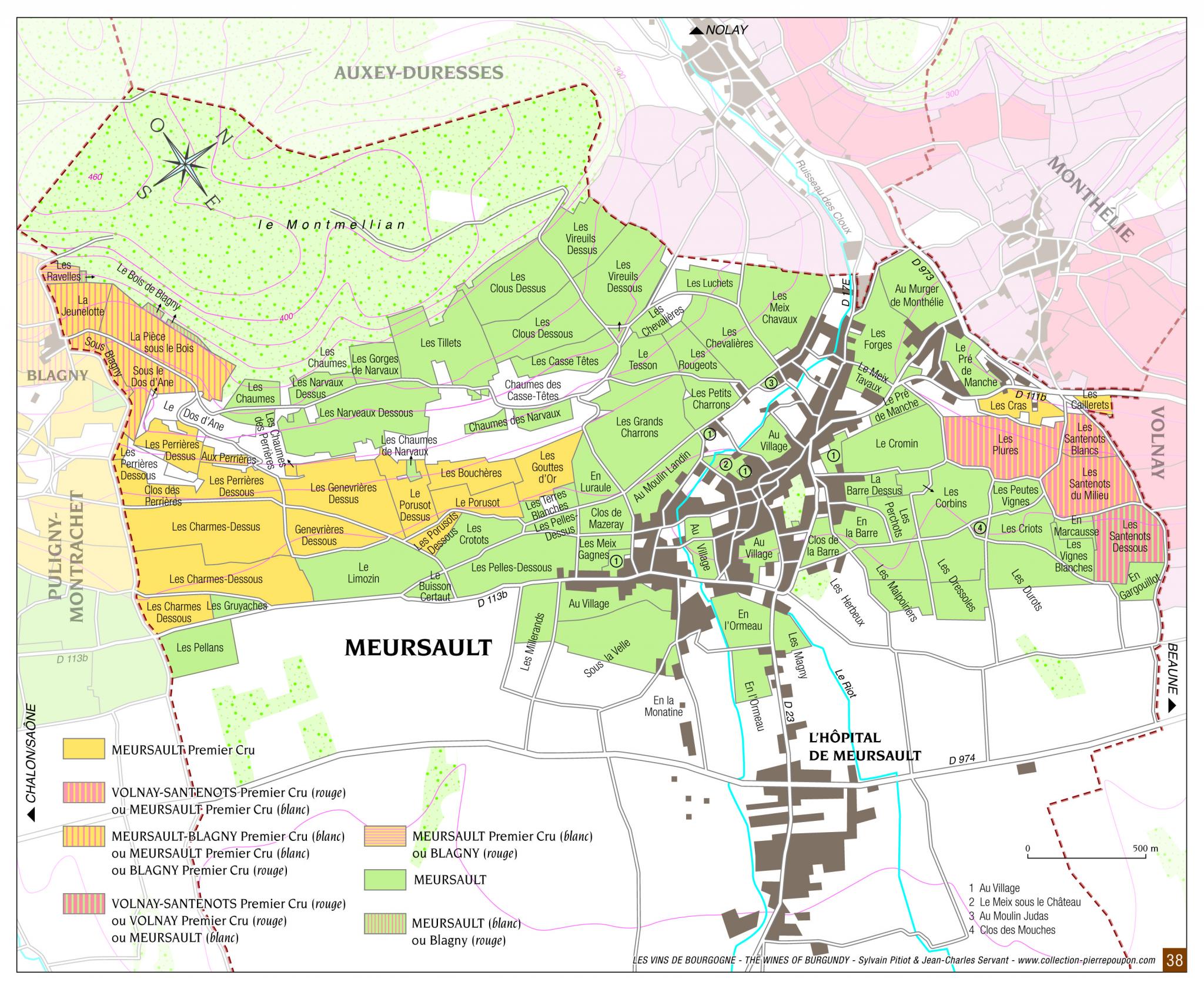 Advice
Serving
Serving temperature : 12-14°C
Should be drunk between 2016 and 2020
Tasting notes
A charming wine, of Meursault style in its smoothness and pastry aromas, completed by an energetic tone and a beautiful sharpness, always appreciated for its length in mouth.
Food and wine pairings
Ideal with choice fish, grilled seafood like prawn or crayfish and with blue cheese.

Reviews
"

Delivers a softer, more rounded expression with rich notes of peach, apple butter and lemon. For a complete and total Chardonnay immersion, I suggest paying a visit to the Domaine's restaurant (Restaurant Olivier Leflaive.) and inn in Burgundy. Here, they offer tastings of six or nine Chardonnays from a range of mostly grand and premiere cru appellations in Burgundy. Leflavie's vineyard holdings are impressive and the wines offer a wonderfully thorough perspective of Burgundy's extraordinary terroir.

" [+]