This word derives from the name of the hamlet located above Puligny-Montrachet.
Story
Location
Production area : 4,28 ha
Altitude : 300-350 m
Terroir
Located at the top of the hill where the panorama is beautiful. Chardonnay produces fruity and ripe grapes. Maturity is later than elsewhere.
Soil : Calcareous Clay
In the vineyard
Wine-Growing method : Sustainable
Harvest: 100 % manual

Vinification
At their arrival in our cellar, the grapes are immediately and carefully pressed with a pneumatic press .
100 % whole berries
Finning: yes
Filtration : yes
Ageing
12 months (whose 4 months in stainless steel tank)
100 % oak barrels (whose 30% of new oak)
Varietals
Chardonnay : 100%

Specifications
Alcohol content: 13 ABV Age of vines: 51 years years old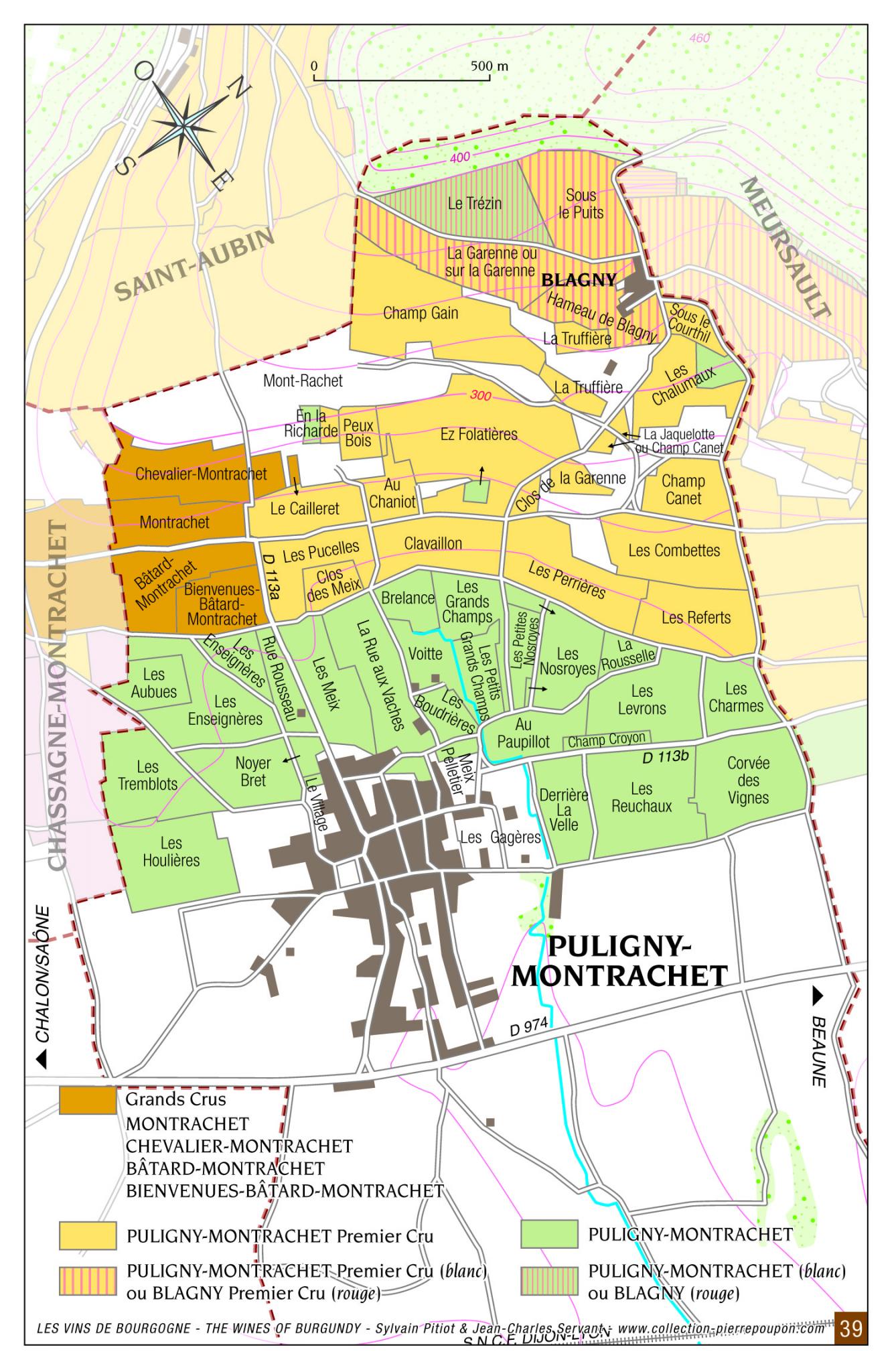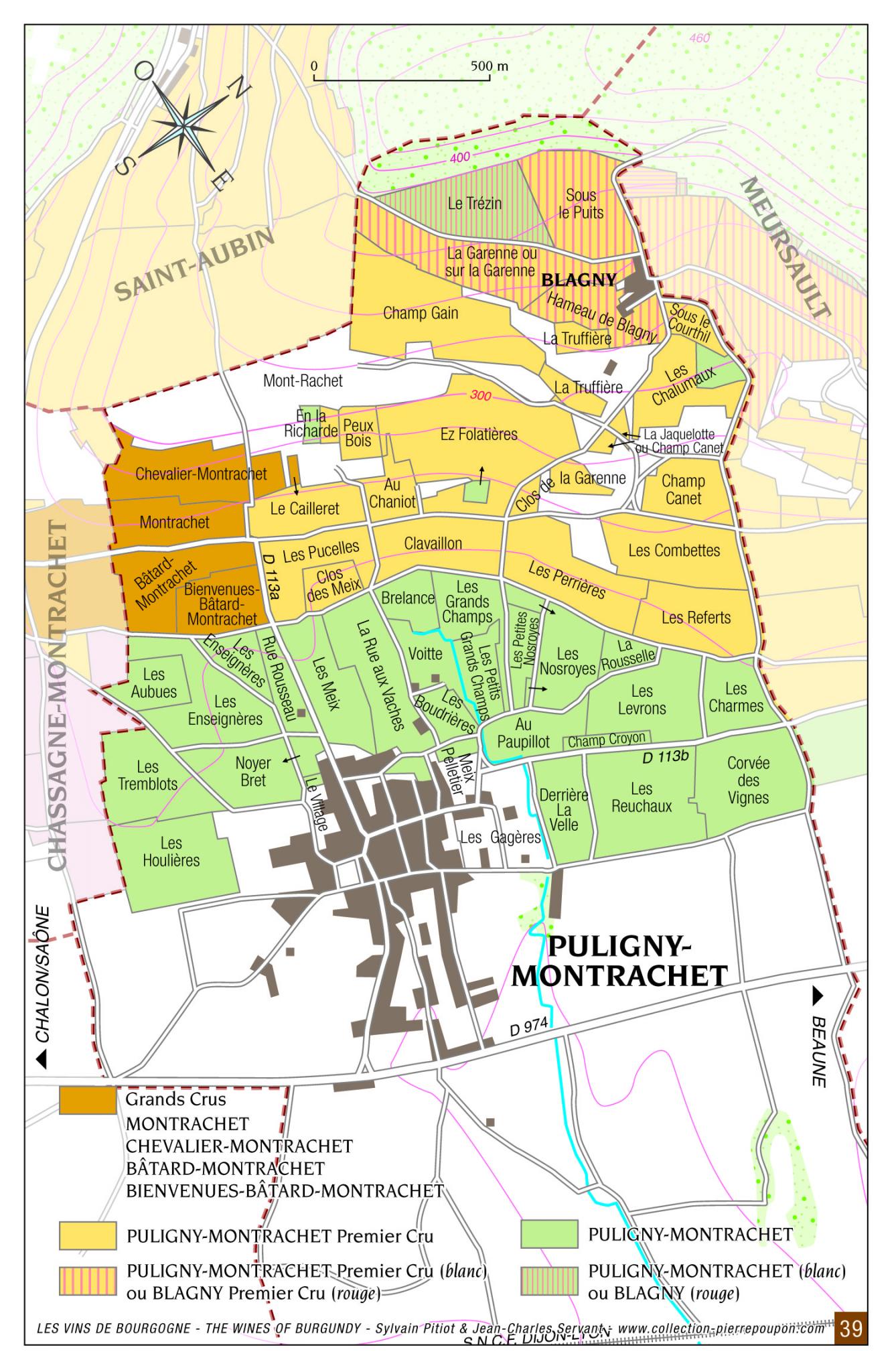 Advice
Serving
Serving temperature : 12-14°C
Should be drunk between 2023 and 2028
Tasting notes
Floral and fruity notes. A wine which combines fatness with minerality while maintaining its finesse.
Food and wine pairings
It is ideal with seafood, fish cooked with cream, or with strong cheese such as Munster and Comté.