It is probable that people designated by "Chaponnières" plantations of new vines in Pommard in the Xth and XIIth century.
Presentation
Location
Production area :2,87 ha
Altitude : 250-260 m
Located immediately below Pommard Rugiens Bas, the terroir faces East-West but remains somewhat enclosed in the village. It is a situation at the bottom of the hill.
Terroir
Comblanchien and Chassagne limestones.
Rich soils and iron oxide, not very sensitive to drought.
In the vineyard
Wine-Growing method : Sustainable
Harvest: 100 % manual

Vinification
At their arrival in our cellar, the grapes are carefully sorted in order to keep only the healthy grapes at an optimal ripeness
30 % whole berries, 70% destemmed grapes
Finning: no
Filtration : yes
Alcoholic fermentation in open vats: 21 days
Ageing
17 months (whose 5 months in stainless steel tank)
100 % oak barrels (whose 30% of new oak)
Varietals
Pinot Noir : 100%

Specifications
Alcohol content: 14,30 ABV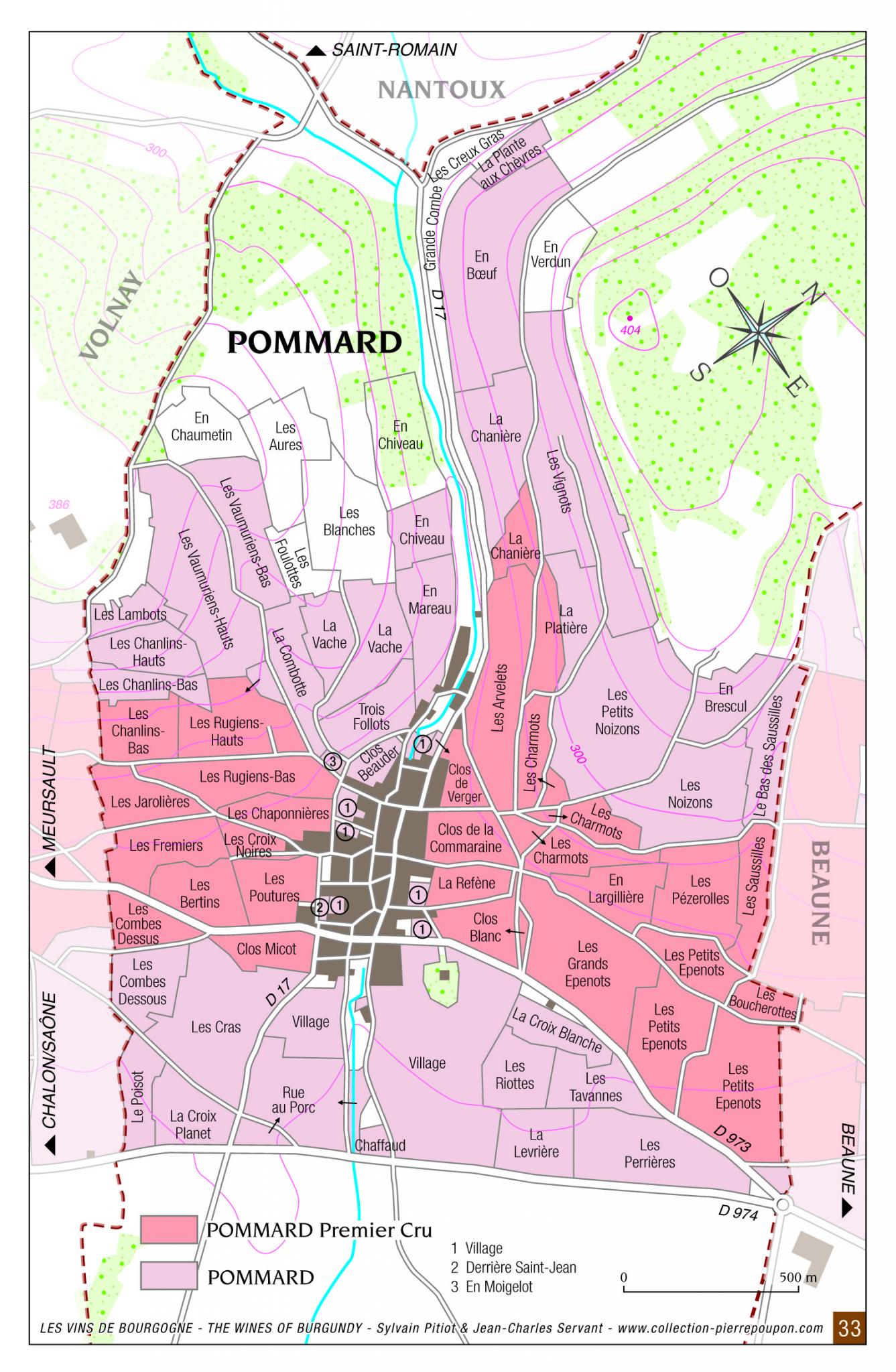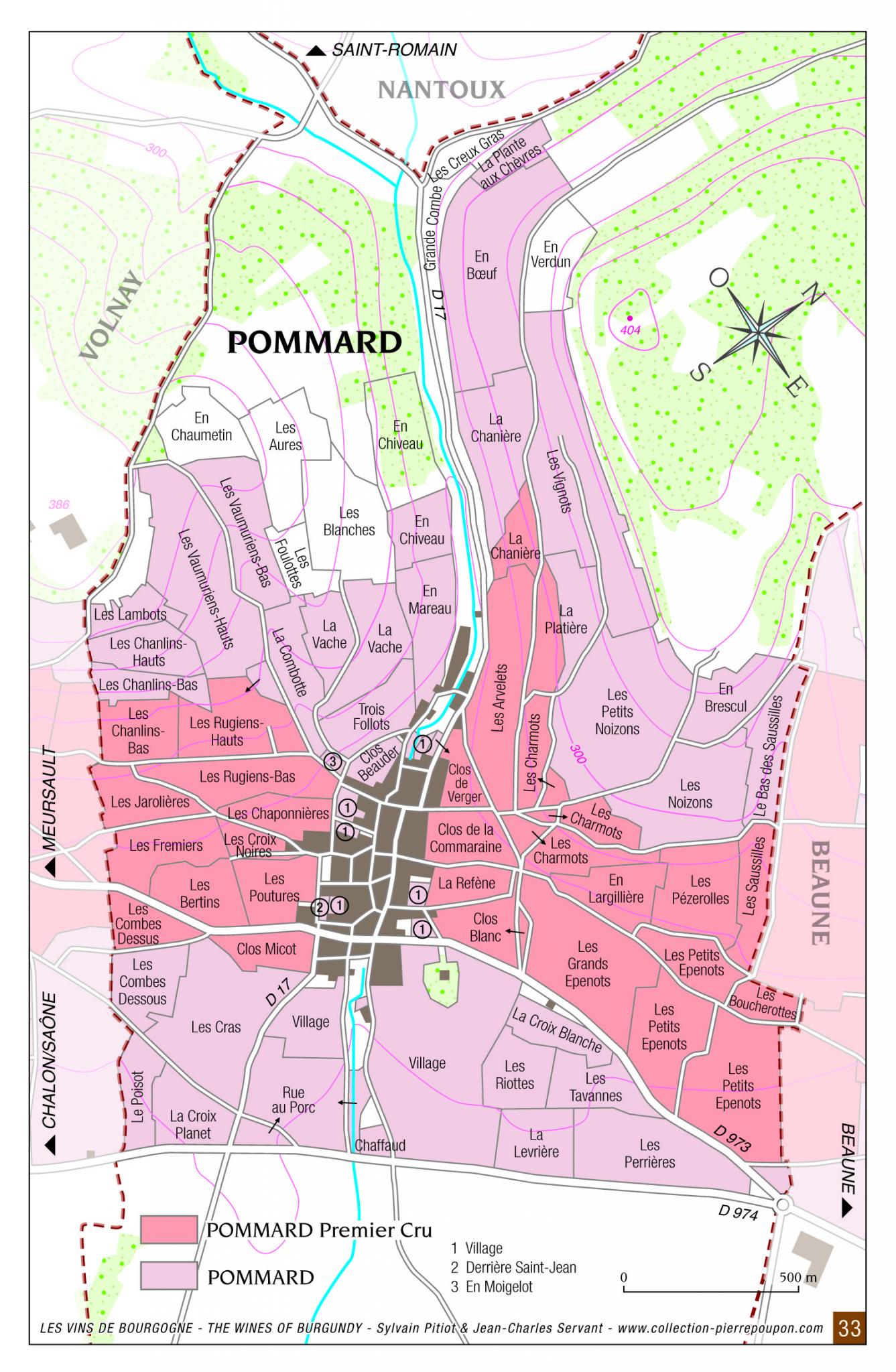 Advice
Serving
Serving temperature : 17-19°C
Should be drunk between 2024 and 2034
Reviews
"

Markedly ripe aromas include those of poached dark berry fruit, cassis, spice and a whiff of port. There is excellent volume and concentration to the powerful and serious flavors that are generously proportioned while the very firm finale is shaped by bright acidity. This is going to need extended patience.

"